Favorable safety and tolerability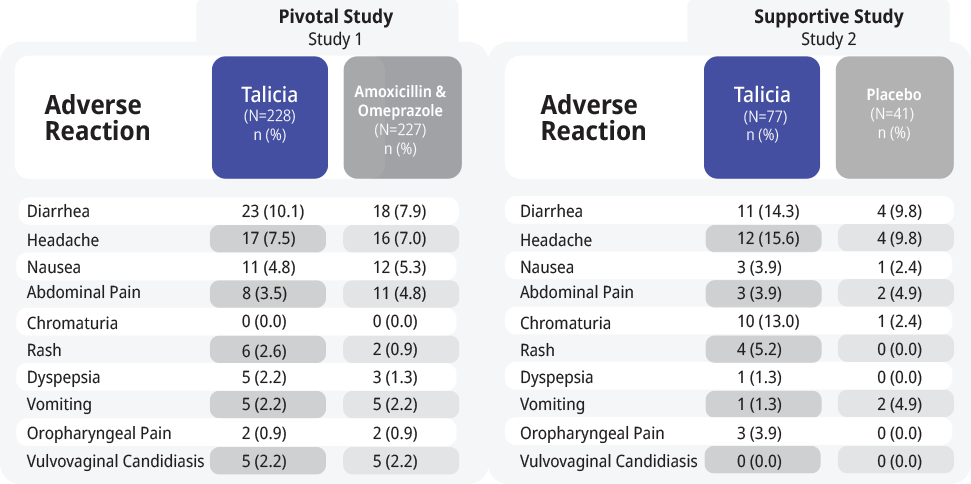 Well-tolerated
Treatment discontinuation due to an adverse reaction occurred in 1% (4/305) of patients receiving Talicia
Adverse reactions leading to discontinuation of Talicia were nausea and vomiting, nausea, nasal congestion, and nasopharyngitis, in one patient each.
Treatment discontinuation due to an adverse reaction occurred in 1% (4/305) of patients receiving Talicia, <1% (1/227) of patients receiving amoxicillin and omeprazole, and 2% (1/41) of patients receiving placebo.
Chromaturia can occur due to the rifabutin component of Talicia and some of its metabolites. Urine, feces, saliva, sputum, perspiration, tears, and skin may be colored brown-orange during therapy but should resolve after therapy is completed.
Riboflavin was administered in Study 1 to prevent unintentional unblinding and may have contributed to under-reporting of chromaturia.